'Intense generosity' of the local community helped Hucknall Food Bank support those in need during the Coronavirus pandemic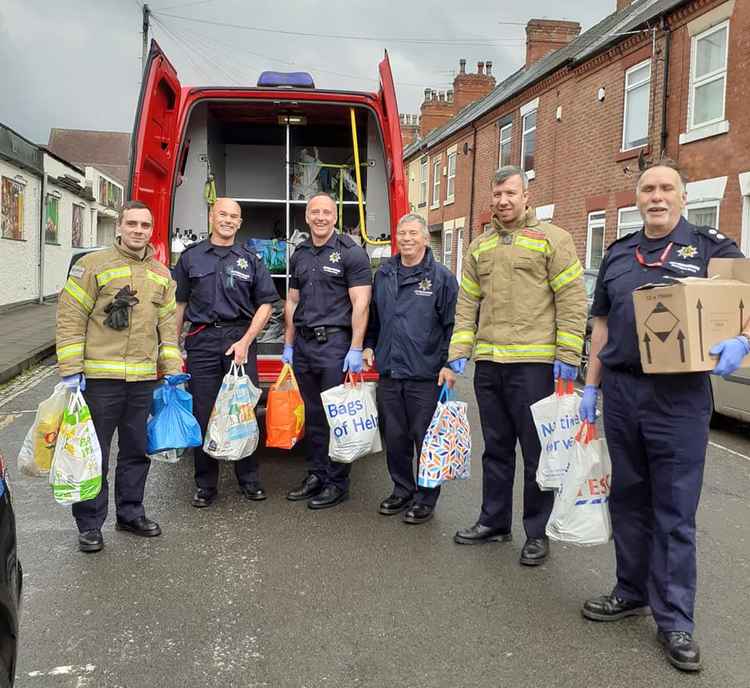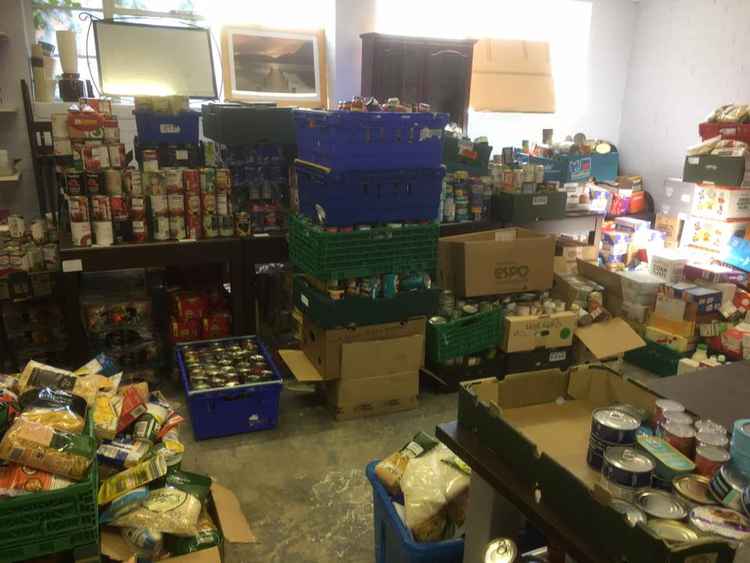 When the Coronavirus pandemic prompted a national lockdown it changed almost everybody's concept of 'normal.' For people dependent on Hucknall's food bank it was an extremely uncertain and unsettling time.
However, the local community rallied together, stepped up and showed the best side of the town of Hucknall.
The Hucknall food bank was founded 27 years ago by a number of local churches as a Churches Together project. What started as a project in someone's house is now based in a number of rooms at Under One Roof on Vine Terrace and is staffed solely by volunteers.
In early 2020, just a couple of months before the lockdown, Yvonne Campbell took over as the manager of the food bank.
Speaking exclusively to Nub News she said: "I only moved to Hucknall in the October two and a half years ago so I hadn't actually been in Hucknall very long but I felt that it was something I could do. I had retired and needed something to keep me occupied.
"I took it over and tried to get the food bank more organised so I had shelving put up so we could rotate the stock better, that was in the February and then of course, lockdown came. Obviously we could not have people coming down to collect their food like they had been doing because of spreading the virus."
By her own admission, Ms Campbell felt her lack of familiarity with the layout of the town might hinder the progress of the food bank so she enlisted the help of former Labour County Councillor John Wilkinson to help coordinate the operation.
Mr Wilkinson, takes up the story: "My dear friend Alice Grice (also an ex-Labour County Councillor) contacted me and said 'John I've had a call from a woman at the food bank in Under One Roof who might need your help' and I said 'ok that's fine, what help is that?' 'Well if there is anybody in Hucknall, who knows every street in Hucknall it's you and she would like advice on what goes where in Hucknall,' it's as simple as that.
Ms Campbell added: "With John's help we organised to have the firemen delivering all the food once a month to those that were on our list. I organised that and got people that would bag up food, we got the firemen involved, we had a core of drivers that could deliver as well.
"Then they basically told me that because I was 70 odd and I've got diabetes I was supposed to go home. I think I lasted about six weeks and I thought, I can't, I was doing a lot of work from home trying to get food."
Ms Campbell's battle to source food had come about because of the panic buying that had seen supermarket shelves ravaged by people feeling there was a need to stockpile as much food as possible. They then set up a Facebook page and email address to give the food bank a digital presence and to encourage people to donate food and help where possible. The firefighters from Hucknall Fire Station also helped by regularly collecting donations from right across the town.
As the restrictions began to ease last summer, and people started to venture out a bit more, Ms Campbell decided to change the way the food bank distributed the food to make it less labour intensive.
"We decided last September, because at that time we thought we were coming out of lockdown, that we needed to go back to people coming into the food bank and collecting their food themselves mainly because we'd lost drivers but we could also offer people what they needed rather than what we were just giving them. Because we were delivering to households, we just made up bags and everybody got the same."
Mr Wilkinson added: "We still wanted to have people donate food which they were able to do directly. Also, we then moved into arranging more formal collections by the Fire Service in which we effectively divided Hucknall into three areas, quite blatantly based on my political background we divided them into the County Divisions of Hucknall West, Hucknall North and Hucknall South. On the second, third and fourth Monday of each month the Fire Service go out and Yvonne now operates a much more organised collection service for individuals who need the food parcels."
However, as winter drew near, restrictions began to tighten and the country went back into lockdown. This made it more crucial than ever to ensure families in need were provided with food over the Christmas period.
Ms Campbell said: "At Christmas time the firemen did a twelve days of Christmas they asked for donations for different things on different days and they collected it all together. At Christmas time we sent out food parcels to over 150 households in Hucknall, I'm not sure how we managed to do it! Somebody donated some money and we bought meat; everybody got a joint of meat. Cassidy's did all that for us.
"We had a pizza company, they gave us pizzas, everybody had a pizza. One lady was organising toys so all the children got toys. The rotary were doing sweets and gifts for the children. All that had to be coordinated, so all the bags for one household were together and the fireman and extra people took them to the different houses."
However, none of this would have been possible without the generosity of the Hucknall community.
Mr Wilkinson said: "That period from March to September was just astonishing in terms of what this town actually did for its citizens, I cannot describe it in terms of the commitment, the generosity, the kindness, the willingness to go one step all for those that were vulnerable.
"I first came to Hucknall in 1991 and I remember saying at the time, the town was half its size then, I've never known a town with more community groups, volunteering groups than when I came to Hucknall. I had never known a town that was more capable of coming to the need of those who needed it, when they needed it. And thirty years later, in 2020, that was exemplified, writ large in the way the town rallied round; it was quite astonishing. The sheer intensity of that kindness and generosity astounded even me."
Ms Campbell concurred: "The town has been absolutely amazing. When we were in lockdown I can't tell you how much food (was donated) it was just absolutely amazing. We try to get in what we think they need and obviously through experience of what people are asking for that's what we're asking the people in Hucknall to donate and they have been absolutely amazing. I've only been here two years and I couldn't believe how generous people in Hucknall are."
The work of the food bank continues, even as life begins to move forward post-lockdown and donations, as ever, are more than welcome.
Anyone wanting to donate to the food bank should email [email protected] in the first instance and pass on their address. This will enable the volunteers to work out which monthly collection to add you to and you will then be given a collection date. Regular requests are made on the Facebook page so if you are unsure of what to donate be sure to look on there first to see which items the food bank is in particular need of.