Investigation launched after human remains found in field just a few miles from Hucknall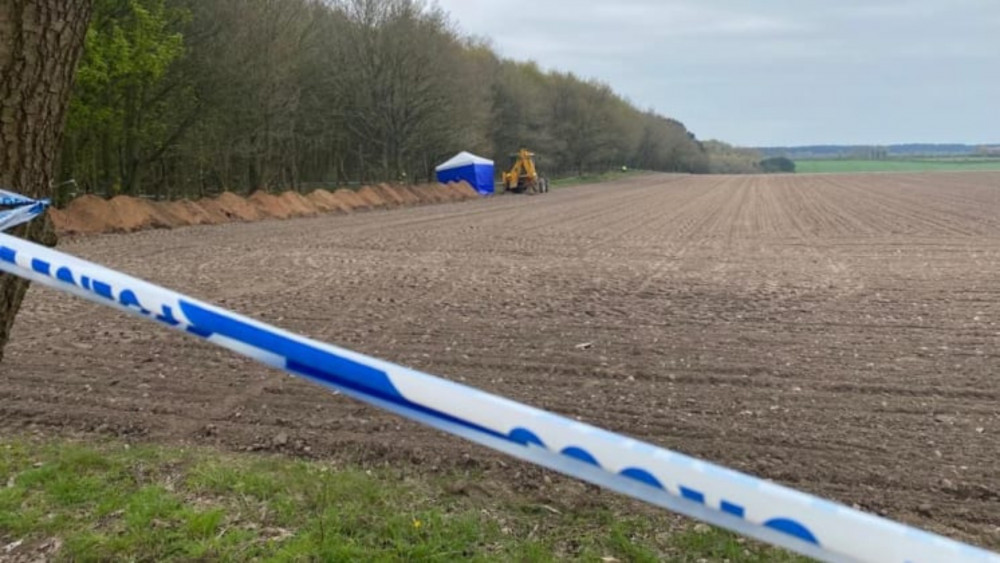 Human remains have been found in a field in nearby Sutton-in-Ashfield. Photo courtesy of Nottinghamshire Police.
Human remains have been found in a field in nearby Sutton-in-Ashfield.
Officers were called to Coxmoor Road, which is about seven miles from Hucknall, just before 7pm on Wednesday 26 April.
A member of the public came across what they suspected to be human remains and called the police. Specialist officers are at the scene conducting a full investigation.
There is a large cordon in place and is expected to remain for the next seven days. Officers are being supported by scientists including an anthropologist.
There is also a no fly-zone over the scene which includes drones while officers carry out their inquiries.
A tent has also been set up in the field where the remains were found.
Superintendent for the County, Claire Rukas said: "We are in the very early stages of an investigation after human remains were found in a field by a member of the public.
"We are now carrying out extensive work to determine the identify [sic] of the individual and the circumstances surrounding their death. The public can expect a large police presence in the area for the next few days.
"This will obviously be concerning news for local residents and as soon as we have more information we will be sharing this with the public."