Leader of Nottinghamshire County Council Ben Bradley admits 'what most people have known for a while' with regional mayor bid
By Andrew Topping - Local Democracy Reporter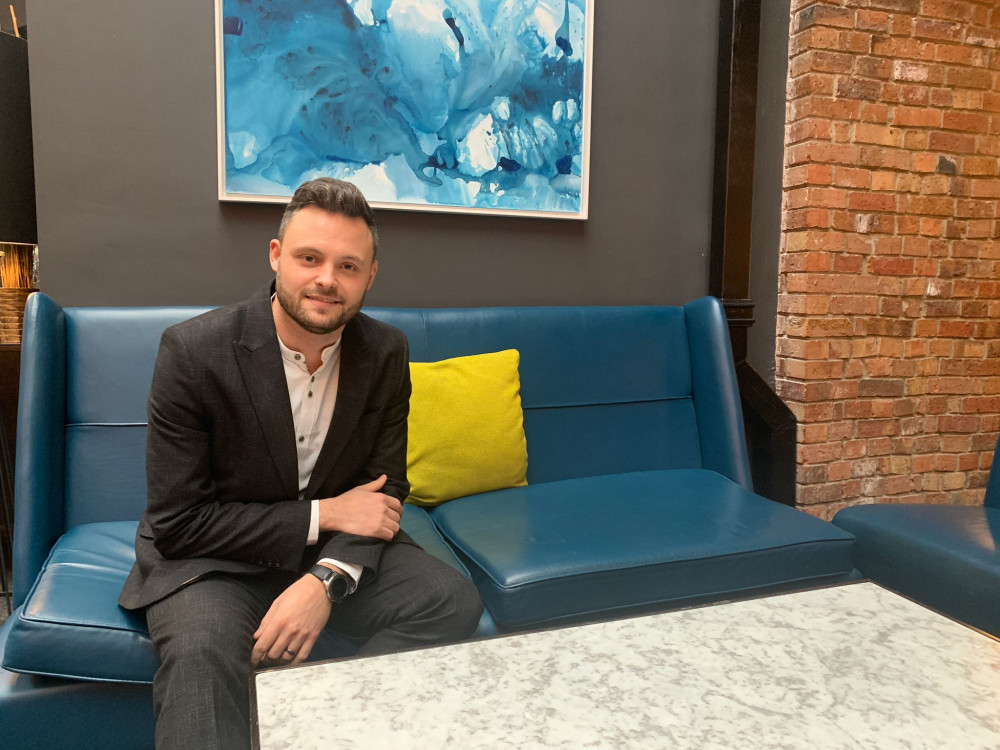 Mansfield's MP Ben Bradley says it was time to admit "what most people have known for a while" by announcing plans to run for East Midlands Mayor. Photo courtesy of LDRS.
Mansfield's MP Ben Bradley says it was time to admit "what most people have known for a while" by announcing plans to run for East Midlands Mayor.
Cllr Bradley (Con), who also leads Nottinghamshire County Council, formally announced his bid for the devolution position in an article in The Telegraph on Sunday (July 2).
The politician has long been touted for the job after leading calls for the region to secure its £1.14bn deal with ministers.
Once in place, the agreement will bring new powers and funding to leaders to drive local projects in transport, skills, housing, public health and the environment.
It will mirror similar deals already in place across neighbouring regions like Greater Manchester, South Yorkshire and the West Midlands.
It is expected to come into effect in May next year once Whitehall passes the Levelling Up and Regeneration Bill, which is currently being debated in the House of Lords.
A combined authority will then be created to oversee new powers and funding, made up of representatives from the city and county councils in Nottinghamshire and Derbyshire.
This will be coupled with an elected mayor who will act as a figurehead for the region, similar to Labour's Andy Burnham in Greater Manchester.
Since the plans were first touted in 2021, Cllr Bradley has repeatedly been asked whether he plans to run for the elected position.
On every occasion, he refused to rule out or confirm his intention to stand but has long described the position as "very exciting".
But now he has finally confirmed he will be one of the Conservative Party candidates vying for the role when selection officially launches later in July.
He told the Local Democracy Reporting Service: "This is a massive opportunity for our region, it's worth billions of pounds in investment.
"In some ways, it's the culmination of work we've been doing over the past couple of years to bring national and local together to make sure the East Midlands is on the map.
"People have been asking me, I keep saying 'I don't know' or 'I need to wait for the process' but there comes a point where I just need to say what I think most people have known for a while.
"Yes, I'm really interested in doing it. I think it's really exciting and I think we can achieve a lot if we make the most of it.
"We've only got one chance so we need to pick the right person."
On whether he would step down from either his county council leadership role or run again to be Mansfield's MP, he added: "You can't be a county councillor and the mayor, so that answers that question pretty clearly.
"I wouldn't be able to stay here.
"The General Election question is really hard to answer because I don't know when it is, or what the circumstances will be.
"We'll think about that, but it's really hard to say when we don't know when [the next election] will be."
However, on social media, he confirmed he will continue as Mansfield's MP until at least the next election and will not be stepping down during this term of office.
The Labour Party is continuing with its own selection process for the mayoral role.
Five candidates put their names into the ring last month before these were reduced to three.
They are John Hess, the former political editor of BBC East Midlands Today; Paddy Tipping, the former Sherwood MP and police and crime commissioner; and Claire Ward, chair of Sherwood Forest Hospitals NHS Trust and former MP for Watford.
Labour expects to announce its candidate in August.
At the time of writing, no other Conservative candidates have announced their plans to stand against Cllr Bradley but he added he does not expect to get a "clear run".