Nottinghamshire County Council: 'Innovative' thinking needed to solve 'widespread failings' across children's special needs services
By Andrew Topping - Local Democracy Reporter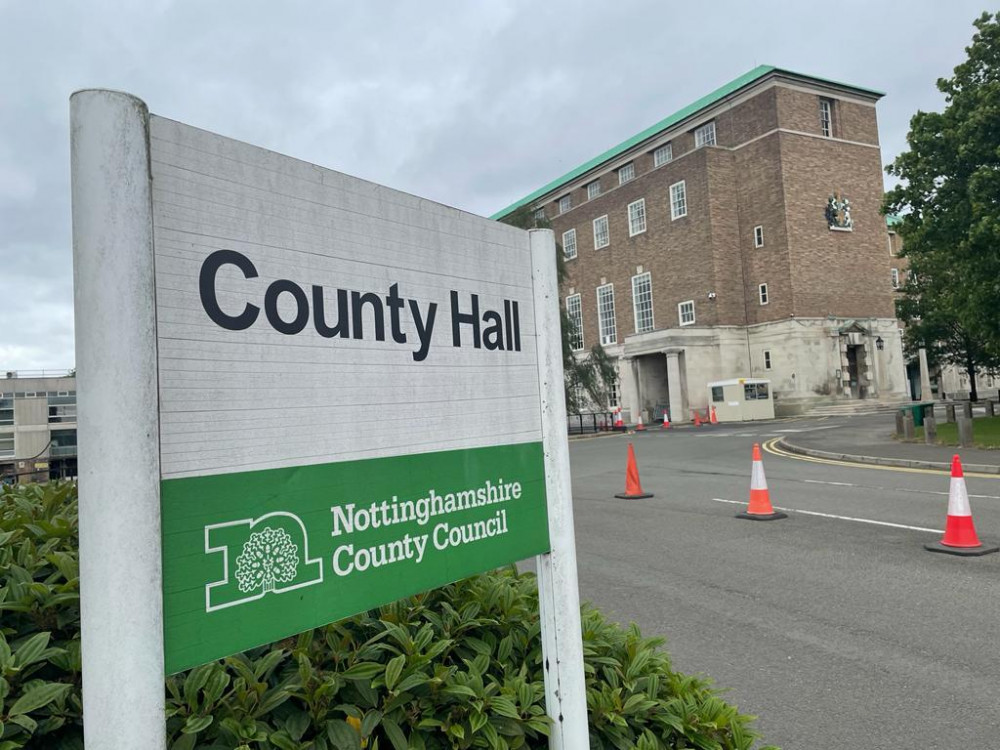 Nottinghamshire County Council says it will need to be "innovative" to make key improvements after a damning Ofsted report into support for vulnerable children. Photo courtesy of LDRS.
Nottinghamshire County Council says it will need to be "innovative" to make key improvements after a damning Ofsted report into support for vulnerable children.
The Conservative cabinet met on Thursday (May 25) to discuss its next steps after the watchdog published its findings of "widespread failings" last week.
The council and the NHS Nottingham and Nottinghamshire Integrated Care Board (ICB), which lead the service together, must now produce a "priority action plan" to sort out the problems.
Cabinet members have unanimously backed the creation of the plan and an update will be provided at the next meeting on June 22.
It follows the watchdog uncovering "systemic" issues within the county's services for children with special educational needs and disabilities (SEND).
It said some children were waiting as long as 37 weeks for vital education, health and care plans (EHCPs) at the time of the inspection in late January and early February this year.
Delays in these plans have been the subject of recent ombudsman complaints upheld against the authority which cost thousands of pounds in fines.
Specialist help, like speech and language therapy, also takes too long to be provided to children with complex needs.
The authority says many issues are the result of "national shortages" of trained staff.
However, two leading cabinet members say steps are ongoing within the council to find new ways o.f recruiting employees into vacancies.
Speaking in Thursday's meeting, Cllr Gordon Wheeler (Con), the authority's cabinet member for personnel, explained more about internal recruitment plans to help reduce long waits.
He told the meeting: "We are doing what we can to 'grow our own'.
"Work has already started in HR to identify how we can make use of this approach and also how we can retain our assistant and trained psychologists.
"We don't want to do it, but in the short term, we will use agencies to fill the gaps.
"We are having discussions with universities, schools and colleges, to recruit and retain graduates and apprentices and this is being stepped up all the time.
"We will not rest in that regard and we're optimistic, guardedly, that we can address some in the short term and the long term of what this report wants us to do."
The Nottinghamshire SEND Partnership Improvement Board has been established to oversee the improvement plan.
This will be chaired independently by Dame Christine Lenehan, Director of the Council for Disabled Children.
The plan must be submitted to Ofsted and the Care Quality
Commission within 35 working days of receiving the inspection report.
It must also be published within 70 working days.
Speaking after the report was published, Cllr Ben Bradley MP (Con), the council's leader, described it as "obviously disappointing".
He committed to making improvements and said there will now be a "real focus of improvement".
Speaking at the end of the cabinet meeting, he added: "We will come back in June and assess the next steps and take this forward with a continued focus through cabinet and scrutiny functions over the coming months."
And Cllr Tracey Taylor (Con), cabinet member for children and families, said: "Since the inspection, work at the [local authority] and amongst partners is well underway to establish an improvement board to address the challenges with urgency."
She added: "I'm really grateful for the work and support of departments across the council.
"There have been lots of conversations about partnership both internally and externally.
"Hearing [Cllr Wheeler's] comments about employment is sparking us into more innovative thinking, whether that's 'grow your own', apprenticeships or graduate schemes."