Synchronised swimming coach from Hucknall wins regional award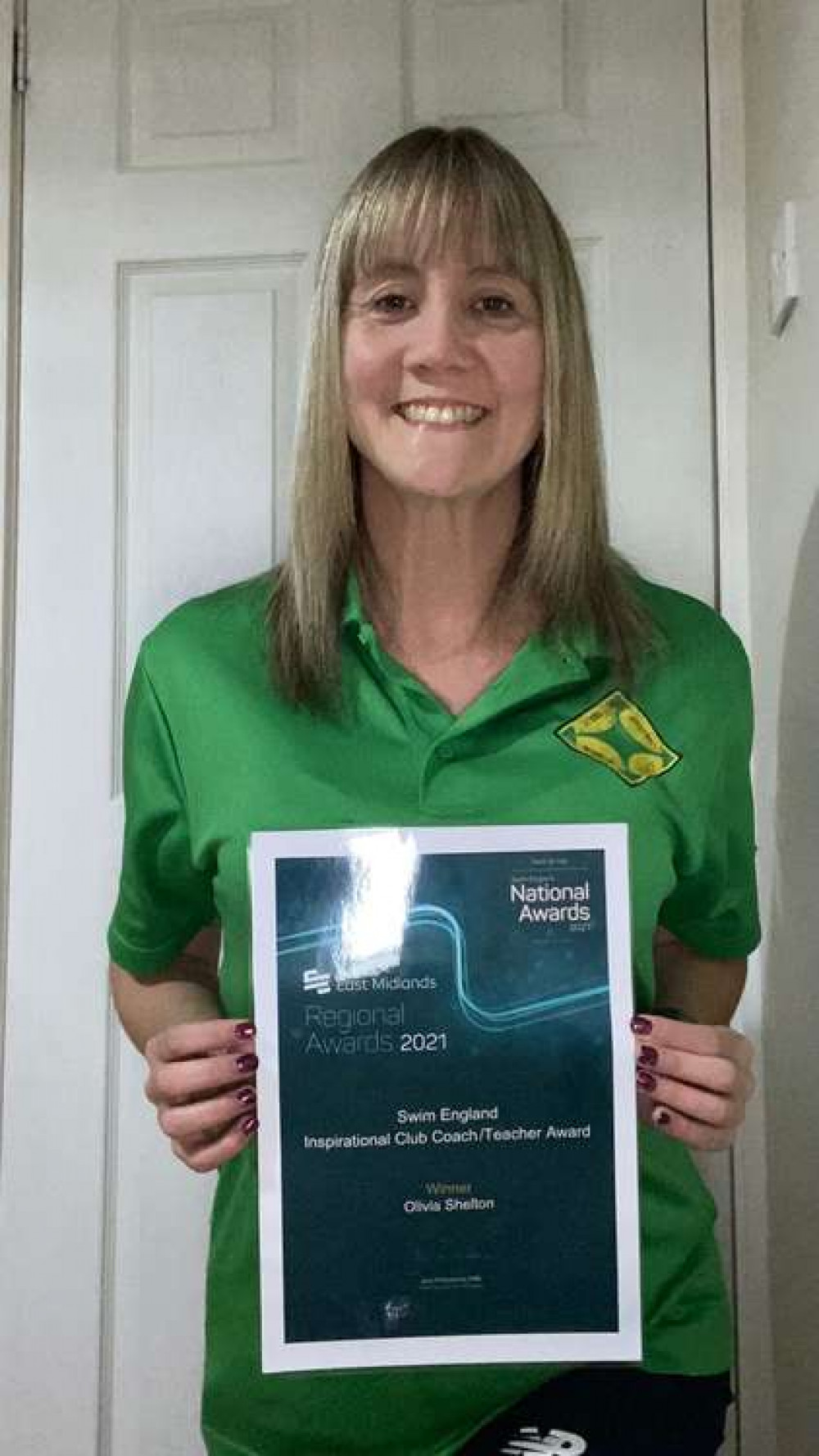 Livvy Shelton has won an award for being an inspirational coach. Photo courtesy of Livvy Shelton.
A synchronised swimming coach from Hucknall has won an 'Inspirational Coaching' award from Swim England East Midlands.
Livvy Shelton, who primarily coaches the Green Arrows Artistic Swimming Club's 13-18 team beat nominees from across a number of disciplines such as swimming, diving and water polo to land the prestigious award.
The award follows a tumultuous 18 months for the club due to the global pandemic which resulted in the government closing pools and leisure facilities. Consequently, the club missed around ten months of poolside activity.
However, through this adversity Miss Shelton ran weekly Zoom sessions for some 'land training' exercises for the girls to maintain their flexibility and muscle memory.
It is this level of commitment that saw her firstly, nominated, and secondly awarded, Inspirational Coach. The feat has been made even more special by the fact that it has coincided with Green Arrows' 50th year of existence.
On winning the award, speaking exclusively to Hucknall Nub News, Miss Shelton said: "I'm thrilled. It's probably an understatement to be fair, I'm so, so chuffed. I just didn't expect it at all. It's very rewarding that all the hard work and the hours is actually getting noticed and especially by the Swim England East Midlands Region which makes it even more special."
Miss Shelton also added that the award has more than made up for the difficult times the club endured.
She said: "There's been times when I was thinking how are we even going to have a club? The girls are going to lose interest, they've been out the pool for six months. And then lockdown two hit, it was so unsteady and uncertain, how are we going to keep going? But we did and there we are.
"By doing what I love, I've won an award. I don't do it for awards I just do it because I love it. I'm a little bit flabbergasted."
Swim England will present the award to Miss Shelton in the next few months at the club, who use Nottingham Boy's High School's pool for their training sessions. There would ordinarily be an awards ceremony but due to the Coronavirus pandemic this will not be the case this year.
Miss Shelton added: "I'm very happy, I still actually can't believe it, I feel like I'm a little bit on cloud nine still."
Anyone wishing to find out more information about the club, can do so by visiting their website here.