Sunday Afternoon Dance Workshop & Freestyle
---
The John Godber Centre, Ogle Street, Hucknall.
UNTIL Sunday 4th December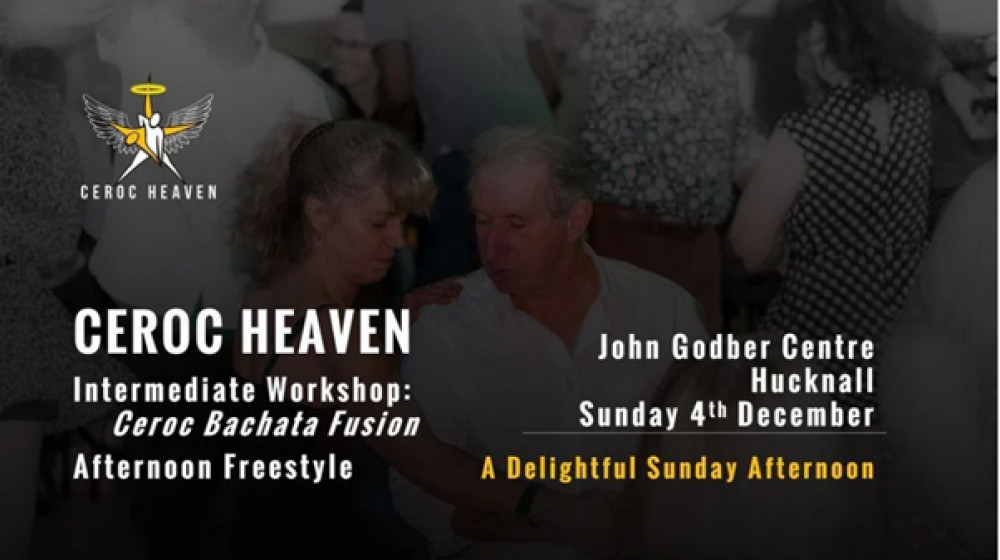 A combined Workshop and "Tea Dance" event.
1pm - 2:30pm Intermediate Workshop: Ceroc Bachata Fusion.
Add some sensual Latin style to your dancing repertoire with some gorgeous bachata style moves
Learn to interpret the Latin rhythms and add feeling to your dancing with loads of technique based teaching from teacher Rich Chatland. If you attended our Cha Cha Cha or Rumba workshops you'll love this slower form of dance.
This is an intermediate workshop, so not really suitable for dancers who are still learning the beginner moves.
Then we have freestyle dancing until 5pm. The music will depend on who is there, including your Ceroc favourites and including slower, more chilled out and expressive music too.
You can come along to the workshop, the freestyle or both
There will be tea & coffee. Crumpets and toasted fruit loaf will be served during the freestyle.
Workshop £10 per person Advance Booking Only
Freestyle only £8 per person
Or book both and get a discount: £15 per person
Booking: https://www.network.ceroc.com/Applications/COS/PaymentModules/PM-FJK?e=6815
Details: https://www.ceroc.com/30/8605/ceroc-heaven-sunday-afternoon-freestyle
Add your Hucknall event for FREE here!
Nub It