Hucknall Labour Councillor pleased with support from the community during Saturday's Public Meeting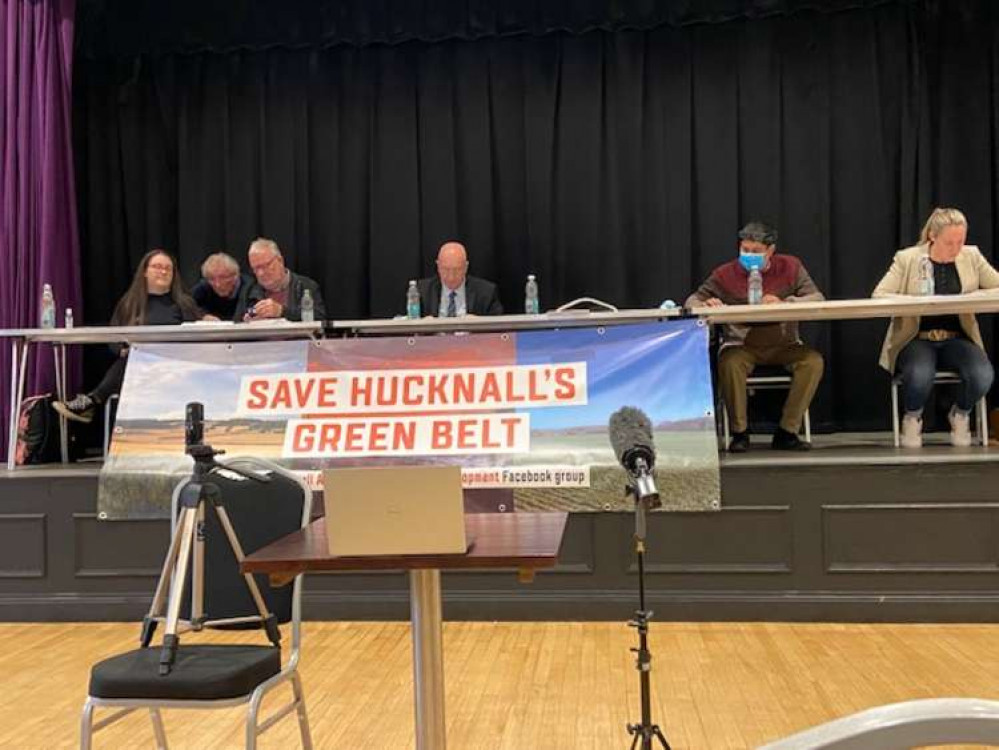 Lauren Mitchell (far left) prepares along with the other panellists before the meeting. Photo Credit: Tom Surgay
Hucknall South Councillor Lauren Mitchell was in an upbeat mood following the public meeting held at The John Godber Centre on Saturday (16 October).
The meeting was called to discus Ashfield District Council's Local Plan which includes controversial proposals to build 3000 houses on the greenbelt land at Whyburn Farm. The attendees who spoke were unanimous in their opposition to it.
Speaking to Hucknall Nub News, the Labour Councillor who helped organise the meeting, said: "I think it went really well, I think it was a positive meeting, I think everyone's come away feeling that we've got a united voice and we all want the same thing. Hopefully with a bit of luck and hard work we'll get where we want to get."
Of the attendance of the MP for Sherwood, the constituency within which Hucknall sits, and Government Chief Whip, Mark Spencer, Councillor Mitchell said: "It was nice to have him here as a support to know that it isn't necessarily the government's fault and that we can all work together to get the result we want."
Within the meeting Councillor Mitchell announced that she would be tabling a motion, as soon as the public consultation period finishes next month, suggesting that Ashfield District Council withdraw the Local Plan immediately.
In order for this motion to be passed she needs to secure a majority of 18 votes from the 35 elected Councillors. Whilst the 10 Councillors representing Hucknall have agreed to back the motion, it will still need the support of Councillors from other areas of the District, all of whom represent the Ashfield Independents, the party that drew up the Plan.
Councillor Mitchell added: "I'm confident in the Hucknall Councillors I think that they're going to support us, the problem is going to be when it goes to the wider council because as I said there's 35 Councillors and they might claim that they're independent but they vote the way they're told to vote."
Anyone wishing to sign the e-petition against the Local Plan can do so here.