Hucknall: Tram network on track for trio of awards after being nominated for light rail 'Oscars'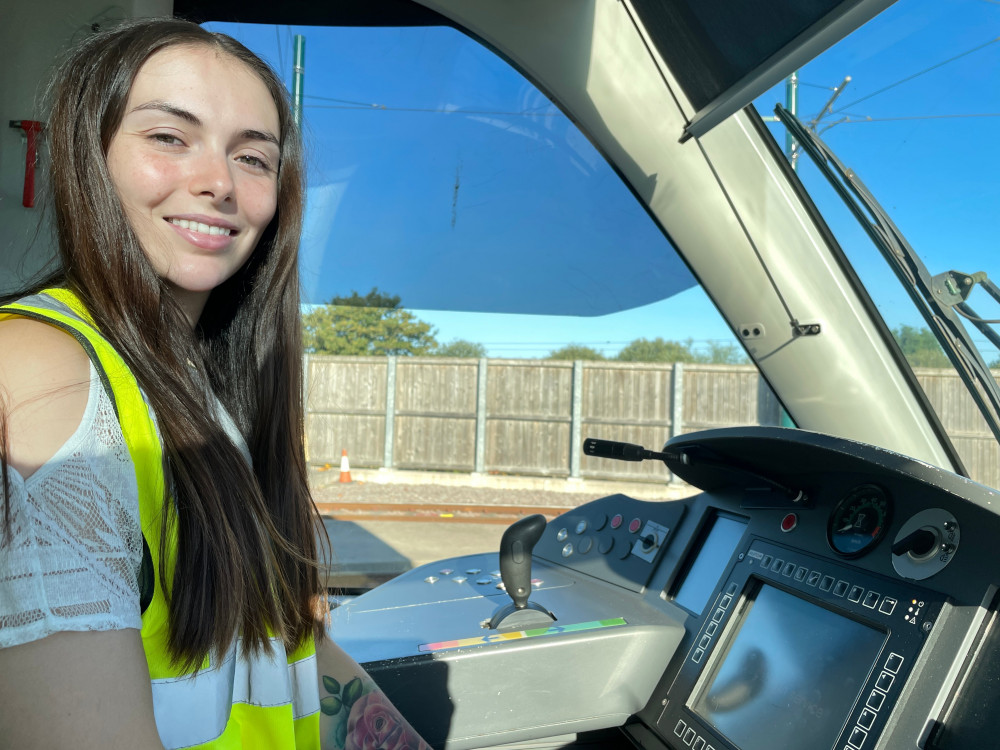 Tram Technical Manager Laura Bartram (pictured) has been shortlisted in the Rising Star category. Photo courtesy of NET.
Nottingham's popular tram network is in the running for three prestigious awards at a high-profile event that celebrates excellence across the light rail sector.
A raft of initiatives to boost safety and improve the customer experience have impressed judges at the Global Light Rail Awards with Nottingham Express Transit (NET) reaching the shortlist in three key categories, including Most Improved System.
The network is also on track for a Technical Innovation Award following trials of new tram speed management and driver vigilance technologies, while the manager who led the project has also been shortlisted in the Rising Star category.
NET, which operates a line where services start and terminate in Hucknall, will find out if it has been successful tonight (Wednesday 5 October) during a gala event at the Honourable Artillery Company in London.
Joanne Bentley, Head of Customer Experience at NET, explained: "We're delighted to be among the front runners for what are widely regarded as the 'Oscars' of the light rail sector.
"Against stiff competition from networks in the UK and around the world, reaching the shortlist for an award is an achievement in itself, and to be named as finalists in three categories is testament to the hard work and commitment of the entire NET team.
In the Technical Innovation (Rolling Stock) category, NET impressed judges with successful trials of pioneering safety modifications that include a system capable of intervening should speed limits be exceeded.
At the same time the system is capable of monitoring the driver's attention levels and represents a significant step forward for both NET and the wider light rail sector.
Tram Technical Manager Laura Bartram (pictured) has played a pivotal role in the successful testing of the system, which will now be rolled out across the fleet, and is also proving to be a role model for women working in what is traditionally a male-dominated sector.
"It is fantastic to see another female colleague taking the reins and making a difference in light rail. Laura really is a rising star at NET, and in the wider sector, and would be a worthy award winner," Joanne said.
Over the past 12 months, the NET team has also engaged with a wide range of stakeholders to make travelling by tram an even more pleasant experience, including working with the police and community groups to help reduce anti-social behaviour.
Joanne added: "Together these initiatives have put Nottingham's tram network in the frame for the Most Improved System award, an accolade that we previously won in 2019. To win for a second time in the space of just three years would be a fantastic achievement that reflects the hard work of colleagues from across the organisation."